This is part two of a two-part series about a haunted hike I put together a couple of years ago! The first stop was the Witches Castle, next is the Pittock Mansion…
History
Located at 3229 Northwest Pittock Drive in Portland, Oregon is the breathtaking Pittock Mansion.
This lovely French Renaissance-style home was built for Henry and Georgiana Pittock. Henry was an Oregonian publisher and newspaper editor, amongst many other things. His wife, Georgiana, was a founder and fundraiser for a few local charities and organizations, including the Ladies Relief Society, Women's Union, and the Martha Washington Home, a residence for single, self-supporting women.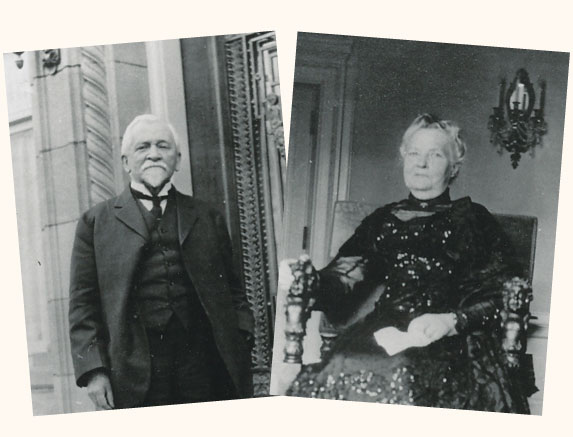 The construction began in 1909 with much of it being built with Tenino Sandstone. The 46-room home was completed in 1914 and was furnished with the most up-to-date electronics and furnishings that their money could buy, including a central vacuum system, intercoms, specialty lighting, an elevator, and a restaurant-sized walk-in refrigerator. The Pittocks lavish mansion soon became an upper-class hangout spot for some of Portlands most wealthy and established residents, with eight other Pittock family members also living in the home as well.
Georgiana passed away on June 12, 1918 at the age of 72, and Henry passed away just seven months later on January 28, 1919 at the age of 84. The Pittock Mansion remained in the family until 1958 when it was sold by the Pittocks grandson, Peter, and his grandfather, Edward, who struggled to maintain the mansion. In 1962, the Columbus Day Storm hit the area and caused millions of dollars worth of damage to the mansion. (This was the same storm that damaged the area around the Witches Castle.) Demolishing the building seemed to be the only solution, but the community got together and raised $75,000 in three months to repair the mansion. The city of Portland then purchased the mansion and made it a historic site after seeing how much the community cared for this estate and its history.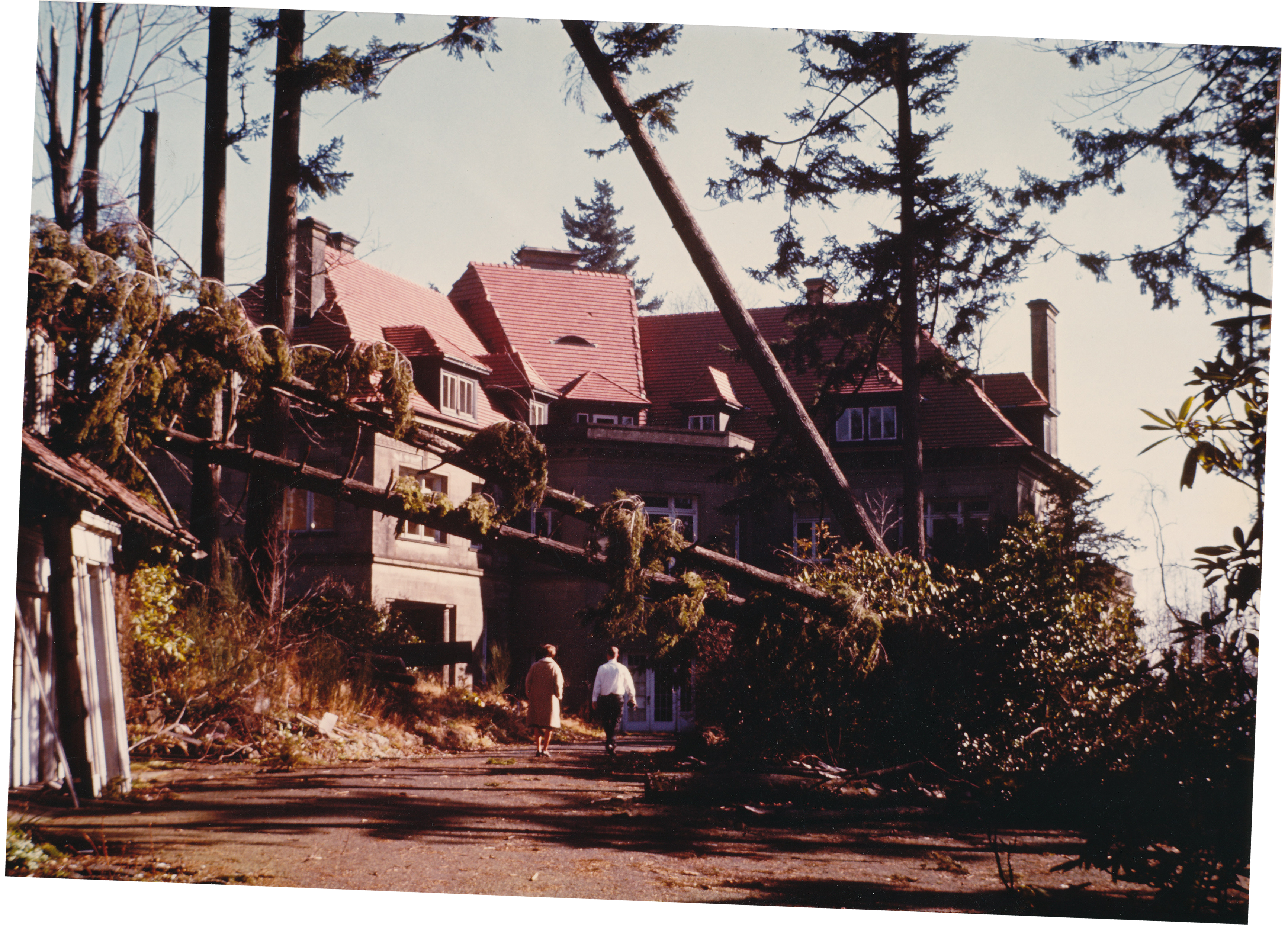 In slightly more modern history, this large and lavish mansion has been featured in quite a few popular Hollywood movies:
First Love – 1977
Unhinged – 1982
The Haunting of Sarah Hardy – 1989
Body of Evidence – 1993
The Amazing Race – 2008
Haunted History
Many visitors of the mansion have reported strange paranormal activity since the 1960's. It is believed that some of the resident spirits might include Henry and Georgiana Pittock who both passed away in the mansion.
The upper rooms of the mansion have some of the most activity, including the smell of rose perfume which is believed to be a sign of the spirit of Georgiana.
On the grounds outside of the mansion, other visitors report hearing the sound of a shovel hitting the ground or heavy footsteps making their way towards the mansion. It is believed that this might be the lingering ghost of a groundskeeper who also lived and died in the mansion as well.
Staff of the mansion have reported seeing windows open and close on their own, and there is a portrait of Henry on the wall that will move and sway by itself. One visitor in particular heard the sound of the portrait falling, and as she went to inspect it she saw a woman wearing a long dated gown who picked the portrait up off of the floor. A staff member then approached to ask if she was okay, and the woman in the long gown had vanished. (Perhaps this was Georgiana looking after her dear husbands portrait…) Other visitors have also claimed to see ghostly figures and human-like shapes moving other items in the mansion, including furniture, house plants, and other hanging photos.
Another employee had shut off all of the lights in the mansion after closing it for the night. As she locked the doors and walked away, she was shocked to see that all of the lights inside had somehow been turned back on…
my findings and final thoughts
My initial response after hearing about the smell of roses in the mansion is that it could likely be caused by the actual roses outside. This house is surrounded by beautiful floral gardens, so I would not be surprised if the strong scent of the nearby flowers made its way inside via vents and other drafts. (Most haunting-related smells are easily debunked this way, or because of thick smells, such as perfume or cigar smoke, that get trapped in walls and ceilings.) That being said, I do not doubt the presence of Henry, Georgiana, and other friendly spirits (like the groundskeeper) who seem to have stuck around. If I had a home this beautiful, I would also hang out for a while, it's not like my spirit self would have anything better to do…
I was thrilled to hear about so many encounters that happen at this location during the day. This just goes to show that paranormal activity can occur at any time – not just at night! Unfortunately when I visited the Pittock Mansion, I was not able to tour the inside or perform my own investigation. I did, however, walk the grounds and take countless photos hoping to spot an apparition myself! Although Henry and Georgiana did not make an appearance that day, it was still a wonderful experience and I plan on returning as soon as I can!
my tips for visiting
Can it be investigated? I'm not sure…I haven't found anything online yet for paranormal investigations there. Much of the reported activity has mostly been experienced by staff and random visitors.
Tours of Pittock Mansion are fairly cheap, with both guided and self-guided tours being offered. Check their website for current prices and business hours. (I was not able to tour when I went.)
You can choose to park near the mansion, or you can park further away and walk to it on the hiking trails. (There are two designated handicapped parking spaces next to the Pittock Mansion Museum Store as well.) We parked near the Lower Macleay Park for our haunted hike, first stopping at the Witches Castle and ending up at Pittock Mansion. Haunted hiking in Portland, Oregon is definitely something I recommend to those who enjoy nature, hiking, ghost stories, and historic locations!
As of November 18th, 2020 they have closed all tours due to Covid. Hopefully the situation calms in 2021 and this lovely haunted mansion will be able to open its doors once more, so keep an eye on their website for updates.
Frighteningly yours,
Ivy!
Works cited:
https://pittockmansion.org/our-story/history/
https://portlandghosts.com/the-pittock-mansion/